The Village of Qala, Gozo
The unspoilt village of Qala is within a few minutes' drive from the Gozo Mgarr Harbour and is very close to one of the sandy beaches called 'Hondoq Ir-Rummien' which overlooks the picturesque Blue Lagoon. In the church square vicinity one finds shops, bars and restaurants.  Buses hailing from the Victoria Bus Station circulate in Qala and other towns in Gozo. One could also go for walks in the countryside overlooking the picturesque San Blas Bay. The village feast provides an array of coloured street decorations and lighting, with band marches around the streets and on the church set-up platforms.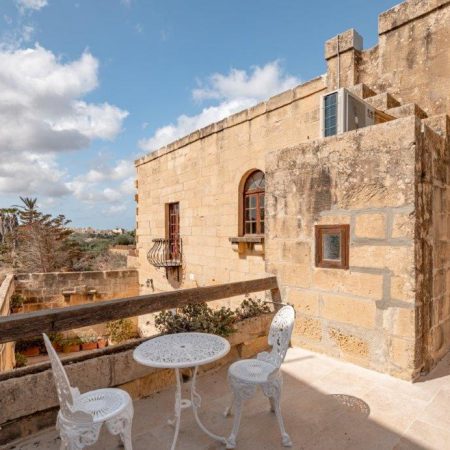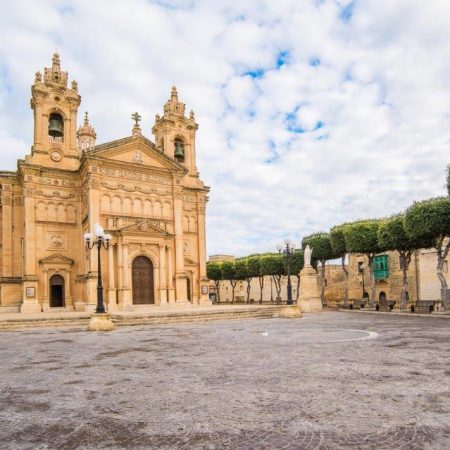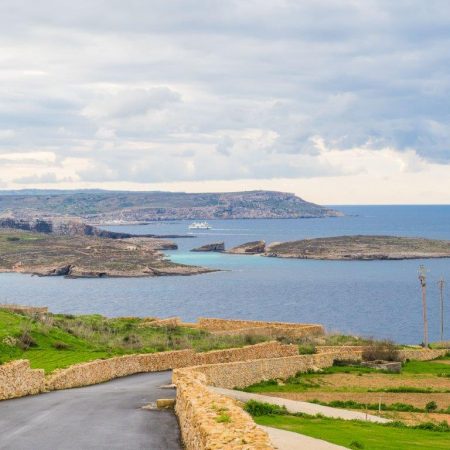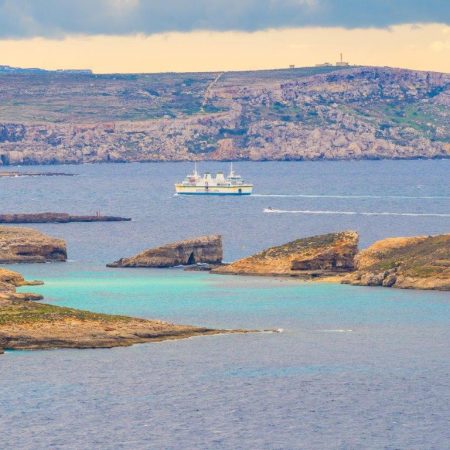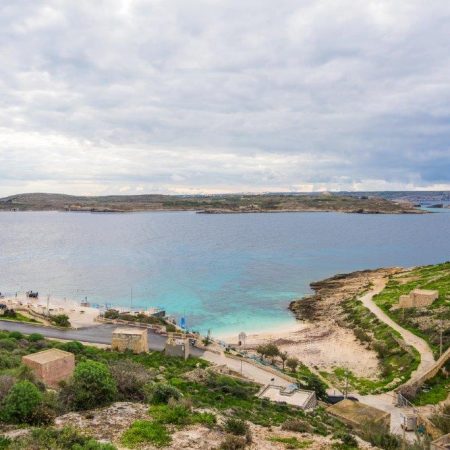 Tucked away in an alley in Cini Street, Qala, Gozo, this old farmhouse is full of charm and character. It originally housed the animals on the ground floor and the living quarters on the first floor, which at the time,  were accessible through an outside weathered stone staircase.It has been tastefully finished and furnished with antique and rustic furniture throughout. It includes a fresh water swimming pool.
The farmhouse comprises a kitchen/dining room, a living room with a log  fireplace, three bedrooms, two bathrooms, a spare guest  toilet, a toilet en-suite in the main double bedroom and a sun deck terrace.  All three bedrooms have air-conditioning installed.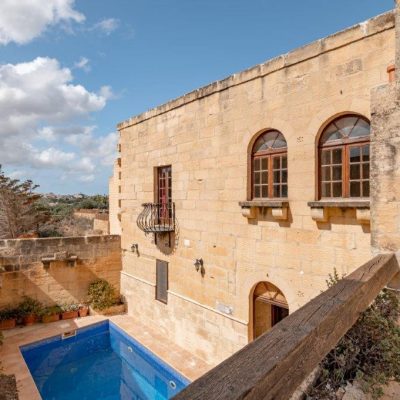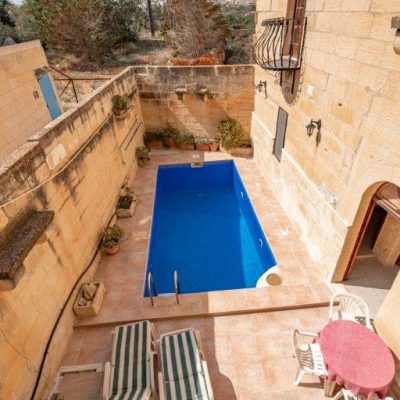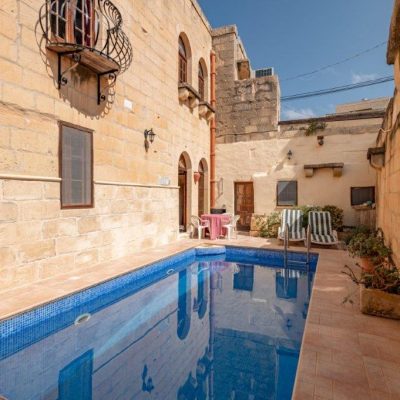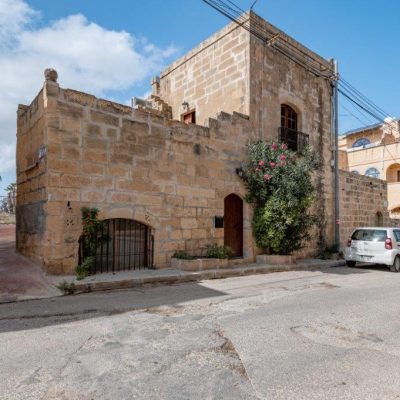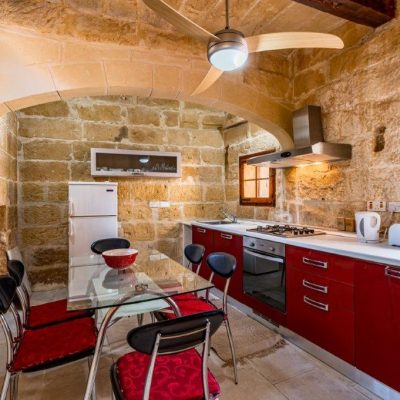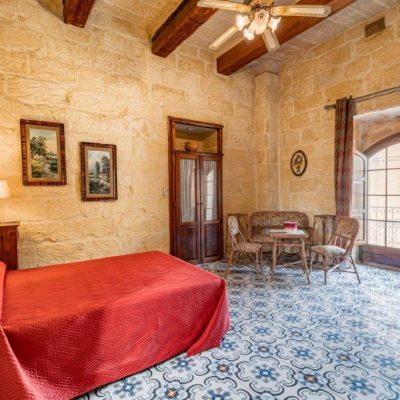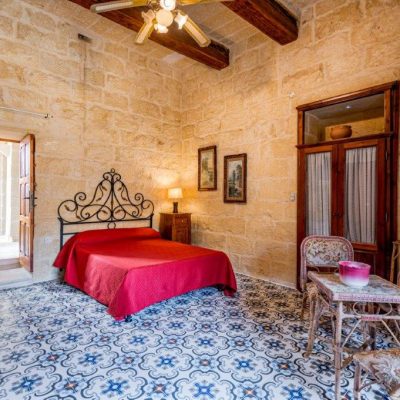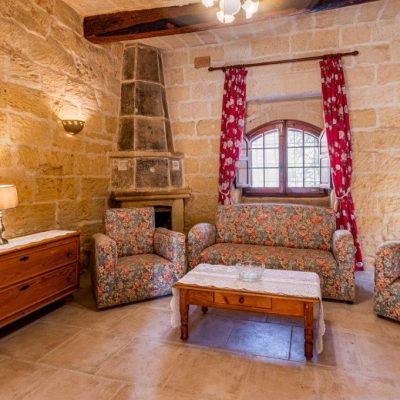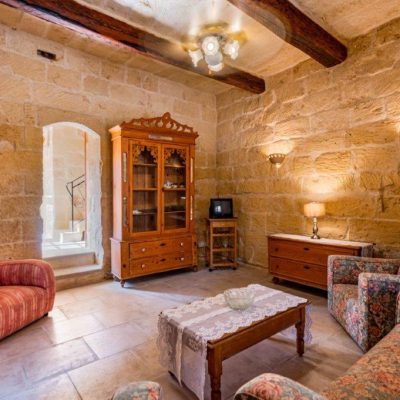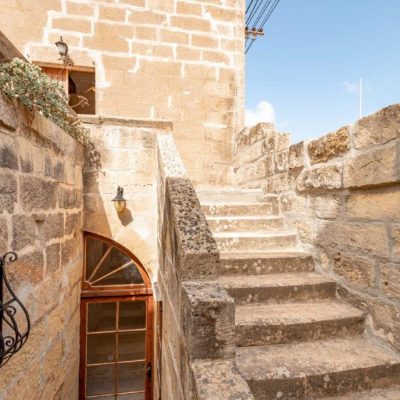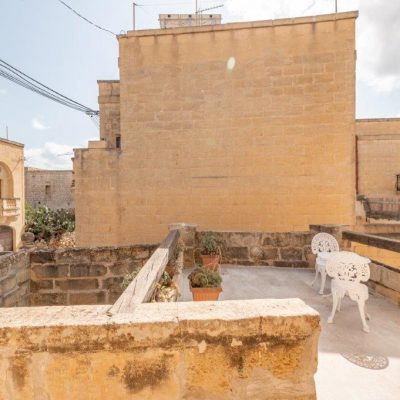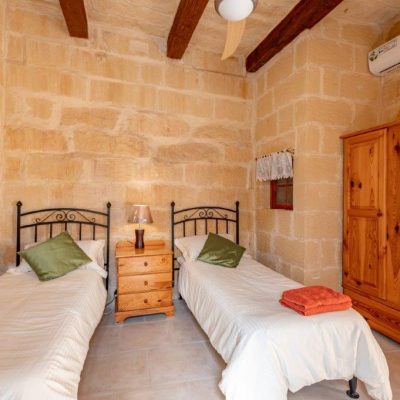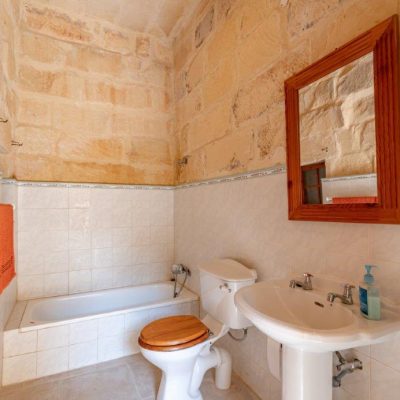 Would You Like To Make A Booking?
Please make an enquiry using the form provided.