Gremxul Farmhouse in Xaghra, Gozo
The Village of Xaghra, Gozo
The village of Xaghra is situated in the centre on one of the hills of Gozo and very close to one of the nicest sandy beaches 'Ir-Ramla l-Hamra' known for its reddish sand. Also very close to Marsalforn Bay, which provides  a popular promenade. On the outskirts of the village there are food shops in the village beautiful plaza a short walk away packed  with lovely restaurants. The village of Xaghra won the prestigious EDEN award (European Destination of Excellence) in Tourism and Gastronomy from the European Commission and the Malta Tourism Authority in 2015. There are various places of interest, including the stone-age Ggantija Temple, toys museum and a very old Mill amongst others.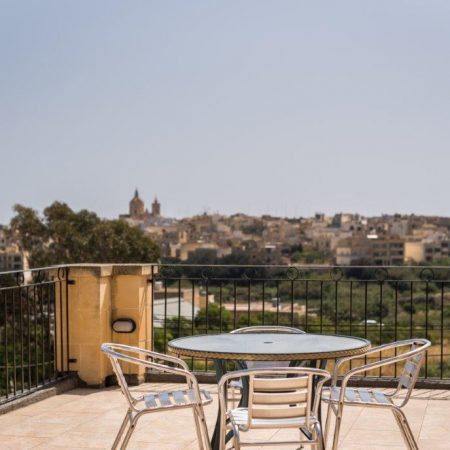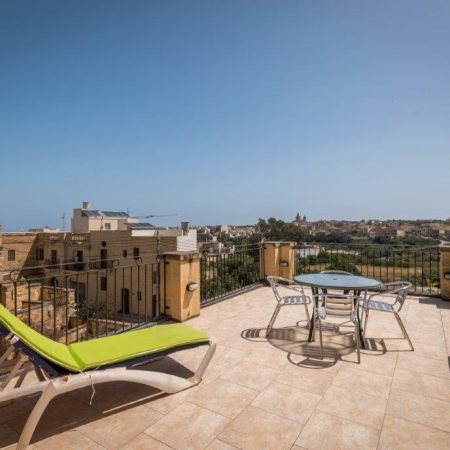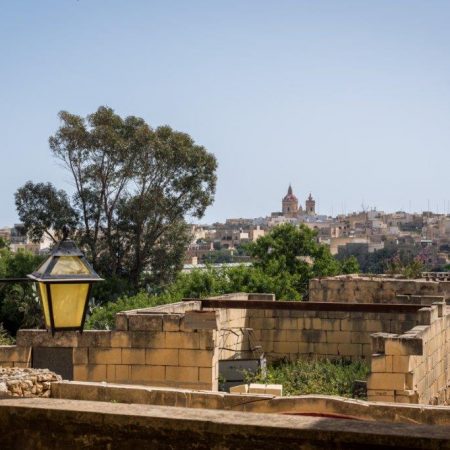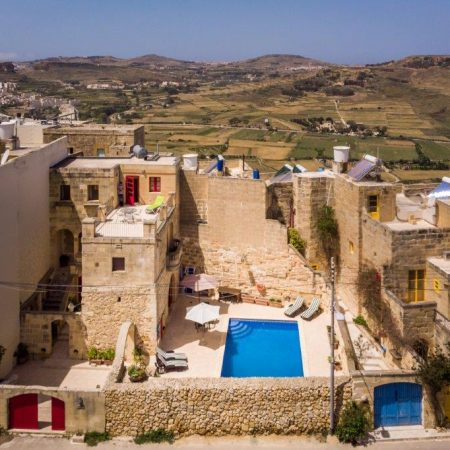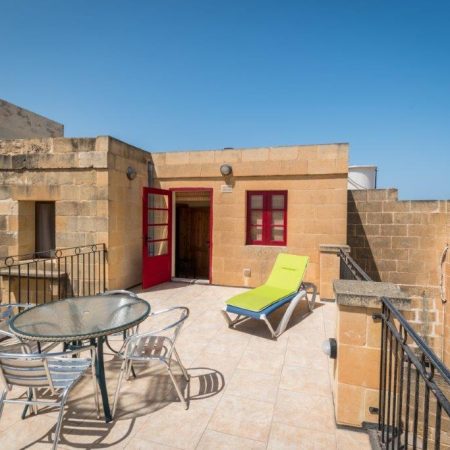 This farmhouse is over 200 years old, constructed with rubble walls, as was the practice in those days. It comprises an internal courtyard with weathered stone-stairs leading  to two bedroom in the first floor. It has been reconstructed to add a third bedroom on the second floor.  Two bedrooms are with a bathroom/shower en-suite and the main bedroom with a bathroom opposite. There is also another bathroom with shower, at ground floor (pool) level. It includes a large pool deck and fresh water swimming pool and garden. It has been tastefully finished and furnished with pine furniture throughout.
It has been described in various reviews as a "sweet and beautiful very old spacious  property with really lovely period features, with a warm feeling, in a sweet and relaxing beautiful town of Xaghra.  It has a fantastic stone spiral staircase leading to all floors and wooden shatters, as well as a beautiful view from the roof terrace". Air-conditioned bedrooms are large and comfortable and can accommodate extra children. It has a fantastic outside area with  a large stunning  private pool and spacious relaxing space, described by some guests as "the jewel in the crown".
The main bedroom has the bathroom situated just opposite. The pool deck and swimming pool areas have already been amply described.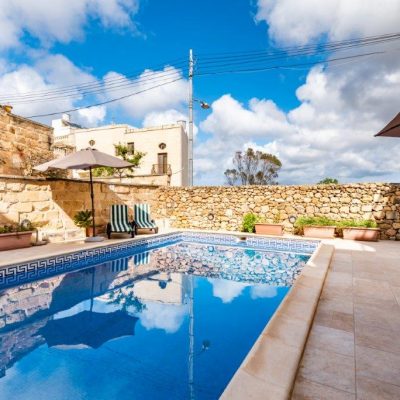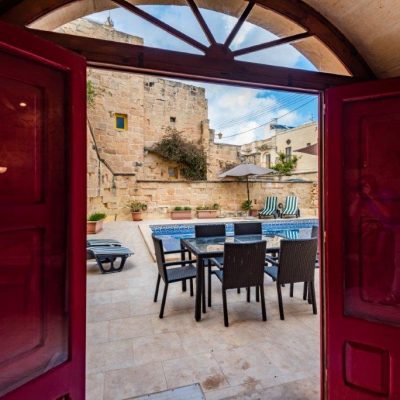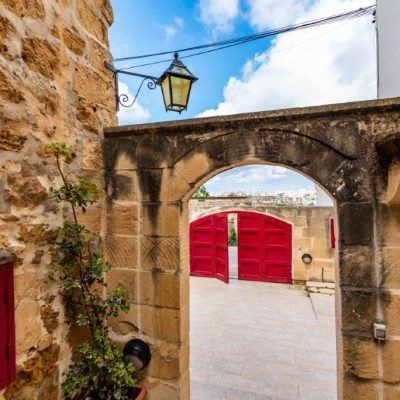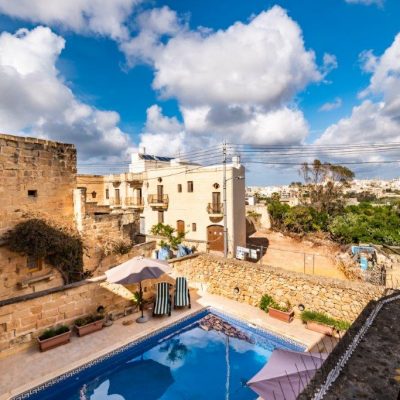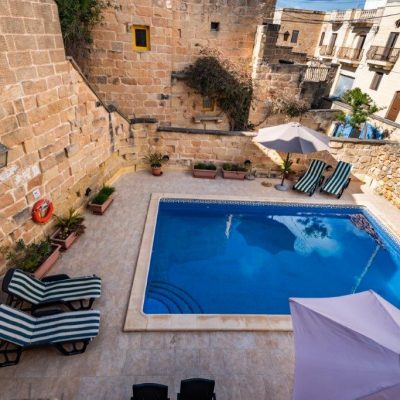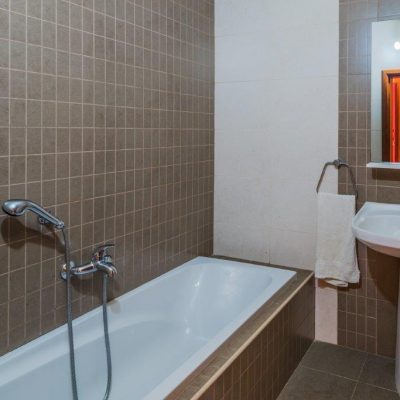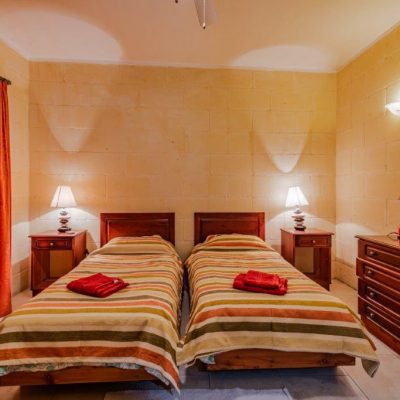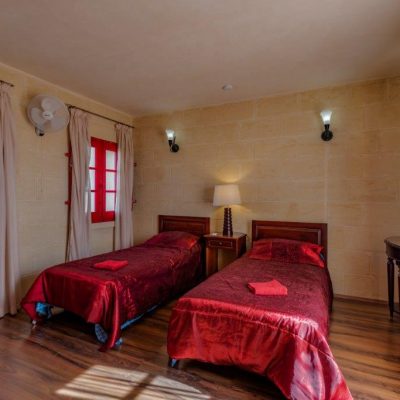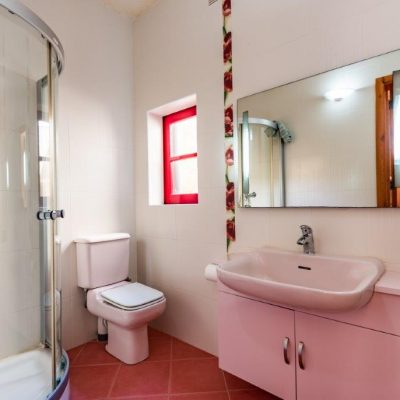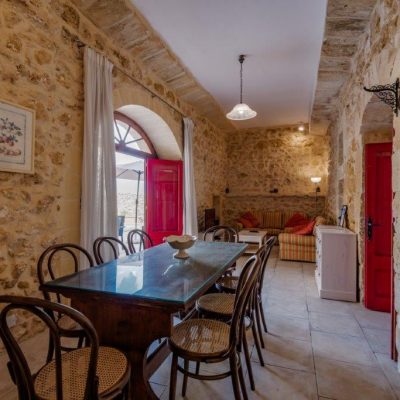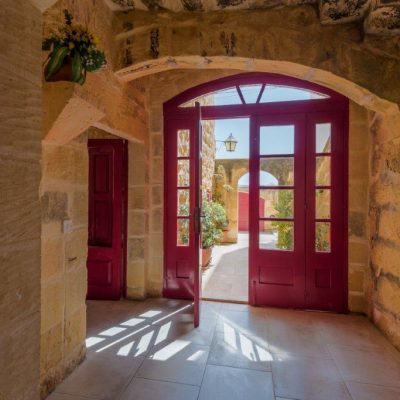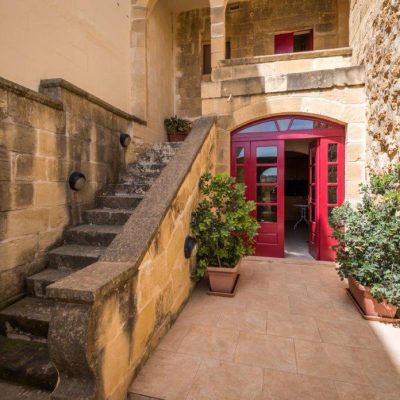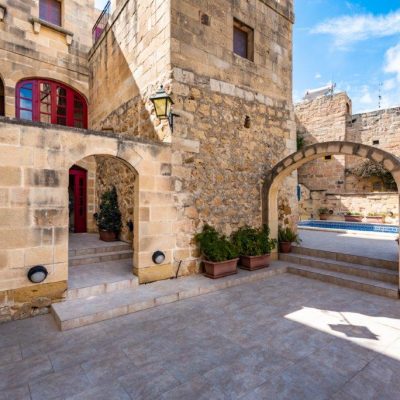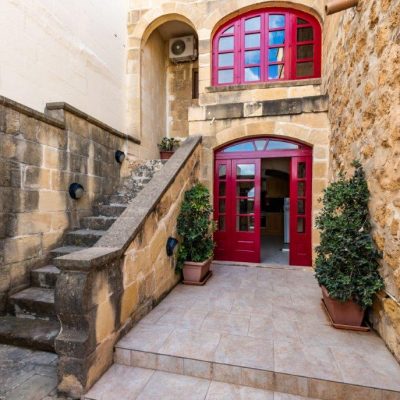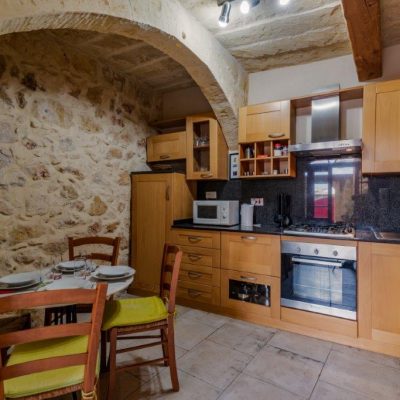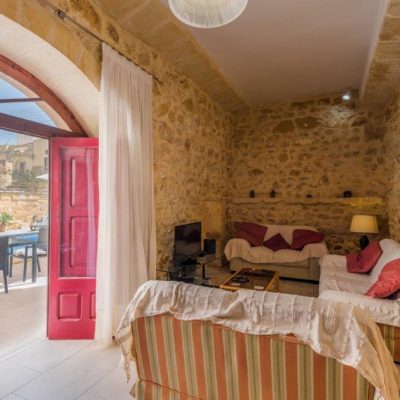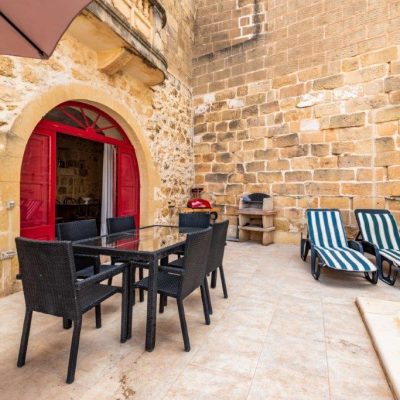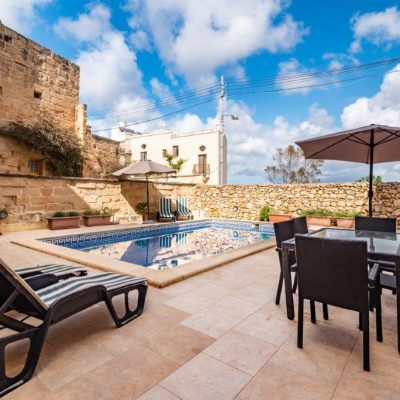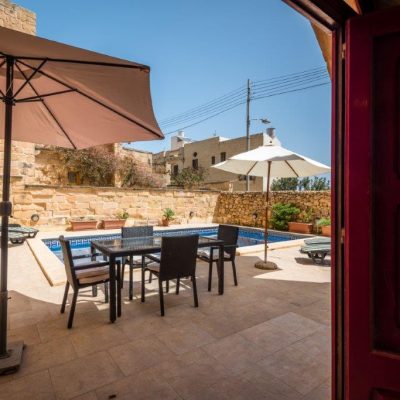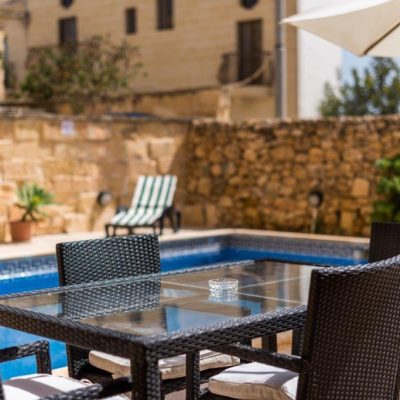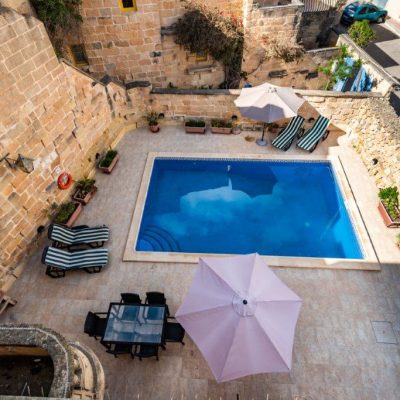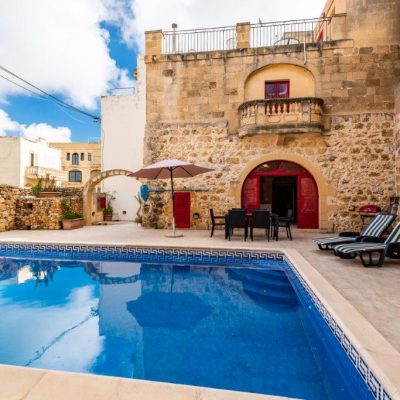 Fill Up The Form And Ask Your Queries
Would you like to visit one of our farmhouses?
Please make an enquiry using the form provided, or find us on AirBnb using the link below.